Loading online coloring page...
Please wait!!!

You can color your favorite PrinterKids.com coloring pages in a new and fun way with the online coloring tool.
Coloring is simple and ment to be FUN!

Select a tool from the coloring menu.
If you select the brush then you can color with your mouse (or fingers if you are using a touch device) after selecting a color.

If you select any of the other tools (or select them later by clicking on the brush again) - you will be coloring with some really cool images instead. When you have selected an image group, click on the coloring page to add a random image from that group to the coloring page. If you hold down your mouse-button or drag your finger on a touch device - you will keep getting random images - as if you draw with images instead of a color. Each coloring group has many images inside it - try them all out to see what you'll find.

The PrinterKids.com online coloring feature is very new and many features and options are still in the works.
Related Coloring Pages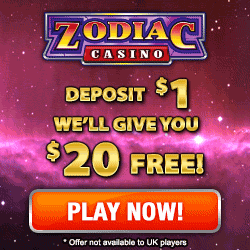 This page show an online coloring page version of the printable colouring sheet available here at PrinterKids.com. The online coloring page is made so that you can color it while suring on your Touch device such as an iPhone or Ipad - or with a mouse via your computer. Click on the colors to the right to select the color you want to use, and click on the round dot to select the size of your coloring brush. If you are coloring this online page on a touch device that support multi-touch, you should be able to color the page with several fingers. If for some reason the online coloring page isn't working on your touch device, try rotating the device and reload the page.
Coloring page with KA-BOOM from the 2014 Skylanders game called Skylanders Trap Team.
The Skylanders Trap Team universe offer new unique characters and completely new gaming otions with the introduction of traps! The Skylanders character in this coloring print - KA-BOOM is a strong character with a large crystal-like weapon in held in both hands.
This coloring page for printing show the Skylander in full.
Print and color this Skylanders TRAP TEAM KA-BOOM page that is drawn by Loke Hansen (
http://www.LokeHansen.com
) based on the original artwork of the Skylanders characters.
Are you looking for related coloring pages ?
Find other printable coloring pages based on the shared keywords below:
trapteam
trap
team
skylanders
kaboom
ka-boom
QID: online-coloring/14504-skylanders-trapteam-kaboom-001
File: @skylanders-trapteam-enigma-001@skylanders-trapteam-kaboom-001@skylanders-trapteam-head-rush-001
Keywords: 14504
Content Type:
Page Url: http://www.printerkids.com/online-coloring/14504-skylanders-trapteam-kaboom-001.html