Superman Coloring Pages
Popular Hero Coloring Page Sections
SUPERMAN Coloring Pages
» Jump to SUPERMAN Pencil Practice - Letters and Numbers coloring pages

Quick SUPERMAN coloring links:
» View SUPERMAN Coloring Book Pages with: All - Daily Planet - Lex Luthor
» View SUPERMAN Activity Pages with: Spelling - Numbers - Letters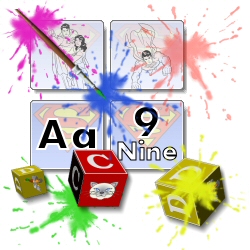 Our SUPERMAN coloring page section has about 2,200 printable coloring sheets with SUPERMAN kids pages that can be used to create coloring books, basic kids preschool activities such as letter familiarization, pencil practice and drawing.

We have done our best to design the SUPERMAN coloring page section, in a way that make it as easy to use, - and as fast loading as possible.

The SUPERMAN coloring pages have been split up into two main coloring page categories, each with several sub-categories that make it easier for you to find the SUPERMAN coloring pages you are looking for.

The main SUPERMAN coloring page categories are:
Pencil Practice SUPERMAN Coloring Pages
Classic SUPERMAN Coloring Pages

The Pencil Practice Superman coloring pages are unique printables with different letters, numbers or words. The Pencil Practice Superman coloring pages are designed to make learning more fun, by combining basic activities with cool coloring pages.

The Classic Superman coloring pages are "normal" coloring pages with characters from the popular Superman universe.








Printerkids is part of the
SecretCasinoClub network
that also offer
free slot machine games
to play via your browser such as
Book of Ra
,
Pink Panther
and Marvel slots such as
Blade
,
Fantastic Four
and
X-Men
.
Related website:
Coloring-Print.com